Understanding the effect of cover crops on soil health, soilborne pathogens, yield and quality of potatoes and root vegetables - Cropdrive
Carrots and potatoes are important agricultural crops in Norway, but there are major challenges with plant disease, both in the field and in storage.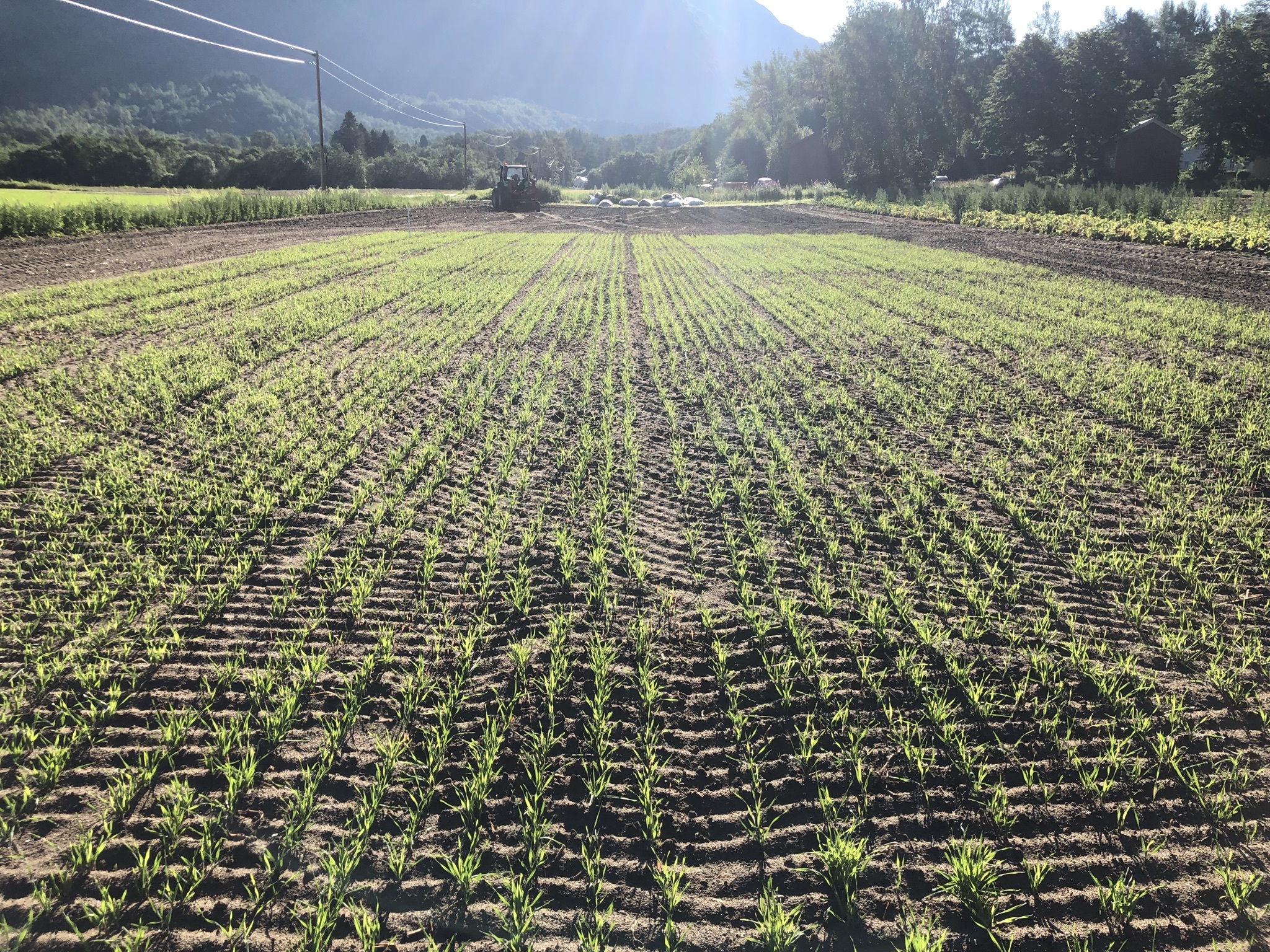 Cover crops have the potential to be an important tool for a sustainable increase in vegetable and potato production, and there are several recent projects exploring this potential. However, there is a lack of studies that look at how cover crops contribute to good soil health and at the same time consider the effect on soilborne plant pests such as fungi, bacteria and nematodes.
What's cover crops?
Cover crop are traditionally used for plants with the purpose of capturing surplus nutrients (nitrogen and phosphorus) in the soil and thus preventing pollution of watercourses.
Cropdrive aims to identify a selection of cover crops suitable for use in root vegetable and potato production with beneficial impacts on both soil and plant health, and greenhouse gas exchange. We will test a number of cover crops and measure trends in the occurrence of primary and secondary metabolites, e.g., amino acids, organic acids and phenols in the root zone.
Fieldwork
We will evaluate how these metabolites affect the growth and quality of potatoes and carrots. Further validation of the proposed cover crops will be done under field conditions in experimental fields and with selected growers, with measurements of selected parameters for good soil health, -structure and -physical conditions, greenhouse gas exchange, occurrence of soilborne plant pests and effects on crop quality in the field and during storage.