Effect of soil organic matter management on soil characteristics potato yield and potato disease in an intensive potato growing system (MERMOLD)
Potato is the world's number one non-grain food commodity.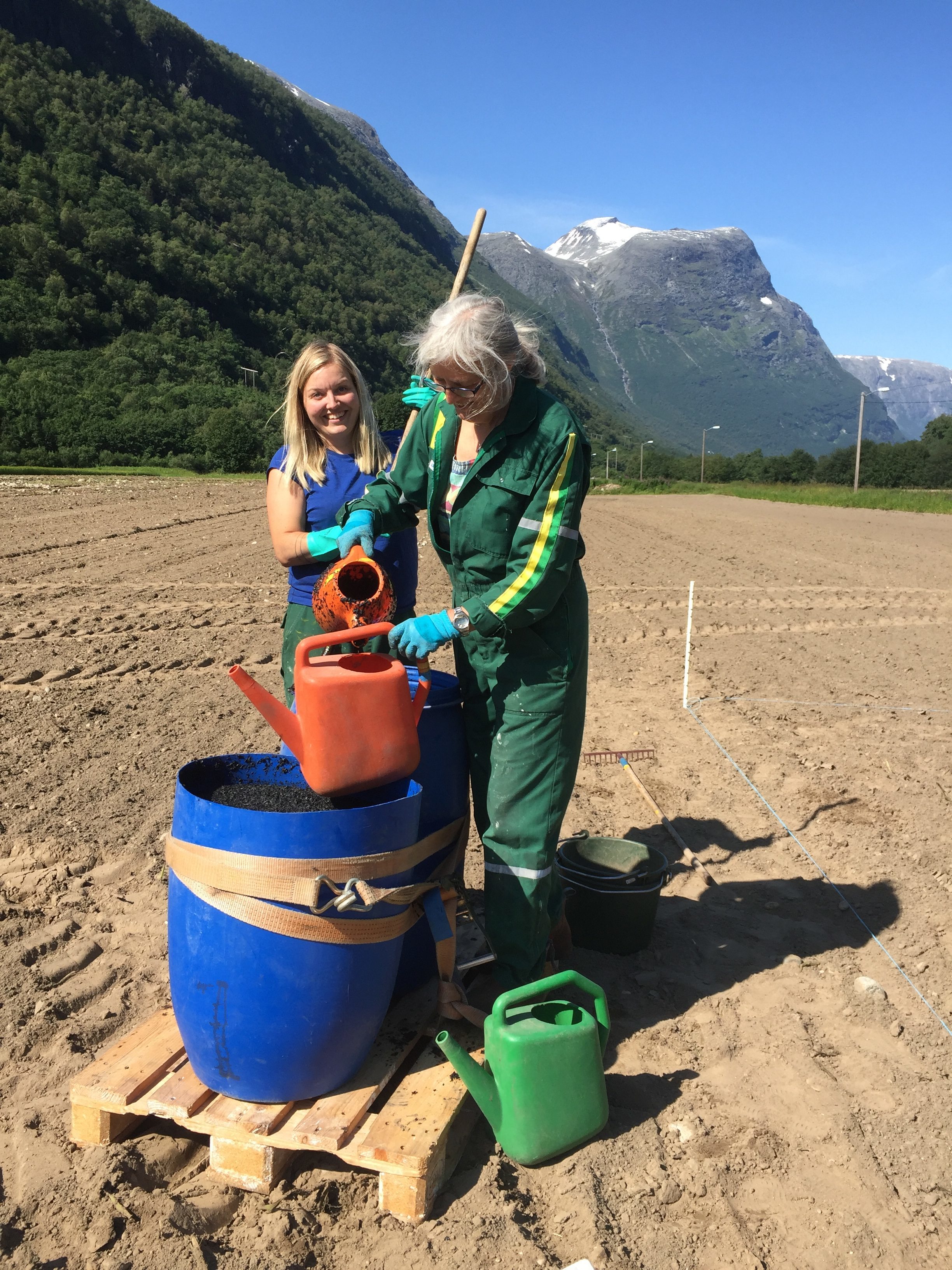 It is cultivated on almost 20 million ha, producing 320 million tons of tubers annually. The region of Nordmøre and southern Trøndelag (NST) is an important area of potato production, bringing about 4000 tons of potato a year, 75% of the potato consumed in Møre og Romsdal. Due to the intense management practices of conventional potato fields, potato farmers have been observing substantial loss of soil organic matter (SOM). SOM plays an important role in soils, especially agricultural soils. The presence of SOM enhances the soil structure, improves soil moisture, regulates plant nitrogen-use efficiency and stores and supplies other nutrients essential to plants and soil organisms. Low SOM reduces land productivity over time and increases disease pressure. MERMOLD aims to assess the use of cover crop and organic amendment practices, including biochar and solid digestate, to increase SOM content in the potato cropping systems in the NST region. For that a 3-year field experiment in Sunndal, in cooperation with Sunndalspotet AS and a 2-year laboratory study at NORSØK will be carried out.