Biochar coating potential to supress storage diseases in vegetables and potatoes (CHARCOAT)
Can biochar coating decrease diseases severity during potato and carrot storage? Biochar is a carbon rich material used to improve soils quality.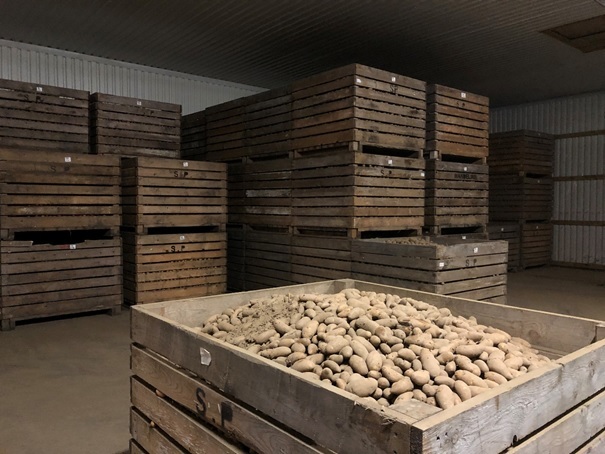 Recently, biochar has also been found to suppress plant diseases caused by foliar and soil borne pathogens. Here, we want to test if biochar coating can reduce storage diseases of carrots and potatoes. During storage, potatoes and carrots are vulnerable to different microorganisms that can cause a variety of post-harvest diseases. The losses due to storage diseases could reach up 40% of volume of the harvested carrot and potato. To test the potential of biochar as a diseases suppressor we will perform laboratory, middle and large scales trials. In the laboratory, we will study what is best way to apply biochar as a coating for carrots and potatoes. Further, in a middle scale facility, we will test the effectiveness of biochar coating to diminish diseases incidence in a stressed environmental condition. After gathering knowledge about biochar use and its potential to control storage diseases, we will run a trial in an industrial scale potato storage room. Furthermore, we will report and discuss the bottlenecks and environmental-social impacts on of using biochar coating in the potato industry.