Opportunities for more sustainable poultry production – more locally produced feed and more animal friendly outdoor areas
There is a need to gain more knowledge about how poultry farming can be made more environmentally and animal friendly by examining whether we can develop more locally produced protein feed and whether the outdoor areas can be designed so that they allow the animals more natural behaviour at the same time as they have low infection risk.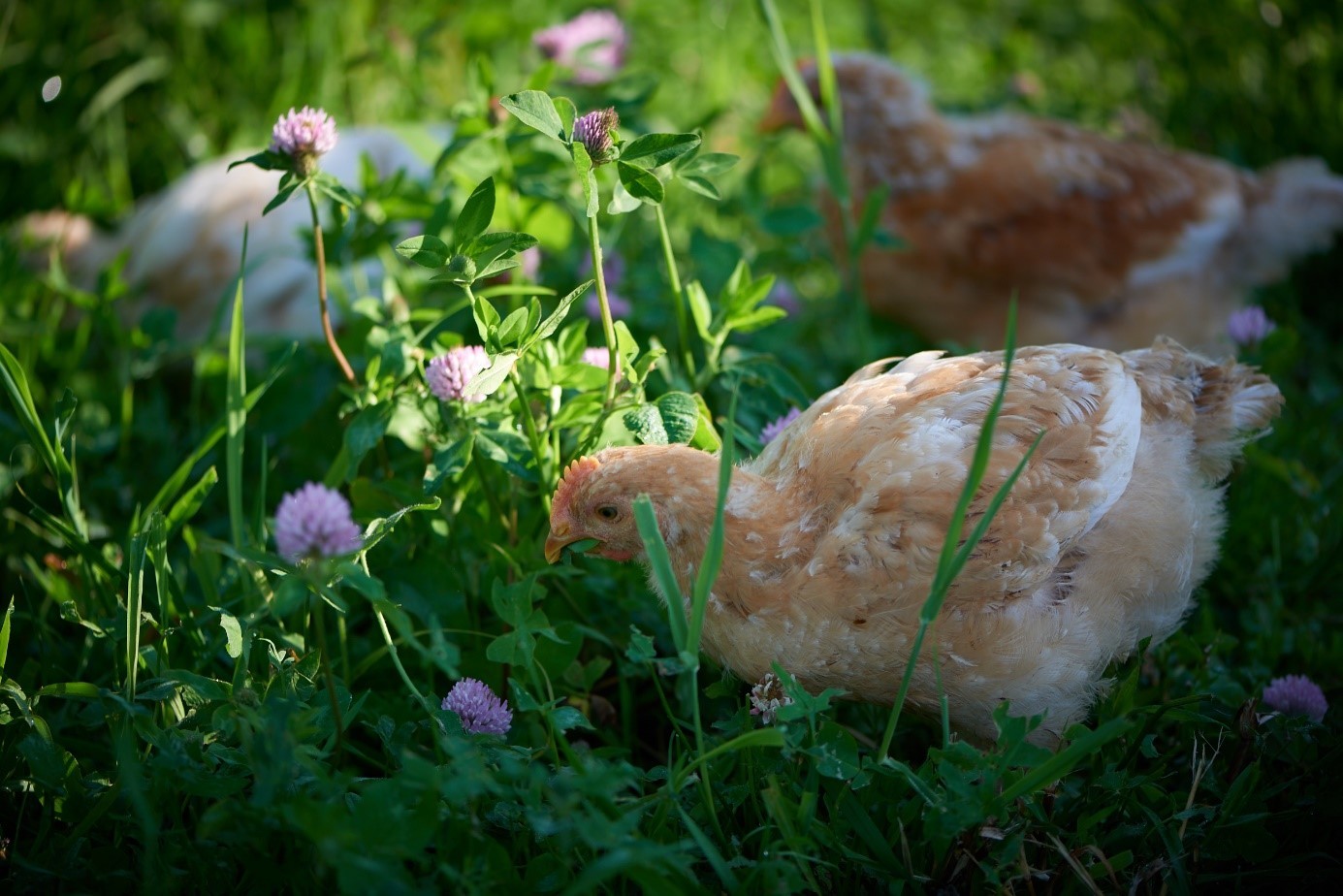 The aim of GrønnFjørfe is to investigate the need for knowledge to develop poultry farming practices that increase the degree of self-sufficiency with feed, allow animals to practice natural behaviour and reduce the risk of infection at pasture The sub aims of the project is to:
- Develop and describe various green protein products that can be produced locally
- Calculate concentrates for poultry containing green protein from clover
- Test the palatability of compound feed containing green protein from clover - Summarize the knowledge status regarding the design of outdoor areas and its effect on feed intake, growth and health
A literature study will be conducted on green protein and on how the design of the outdoor area affects poultry feed intake, health and behaviour. A survey on the design and use of outdoor areas will be sent to poultry farmers who have hens with access to outdoor areas.
The development of green protein products for poultry will take place in collaboration with the project ProRefine, Felleskjøpet Fôrutvikling (FKF) and Aarhus University (AU). A small feeding experiment with hens will be conducted to test palatability and to study feed related behaviour when the hens receive three different types of feed with green protein: 1. Concentrates with powder from pressed juice of red clover, 2. Concentrates with powder feed from dried red clover leaves, 3. Silage of red clover with 10% barley.
A report from the project will be published in March 2020.